Posts for: December, 2019
By Drs. Jeff DiMariano & Shaina DiMariano
December 11, 2019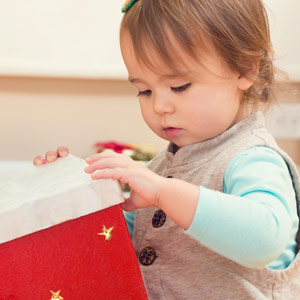 The holidays draw families together like no other season as loved ones gather from near and far to eat, drink and be merry—and exchange gifts. For the little kids that means toys (and sometimes for the big "kids" too!). Unfortunately, a toy meant to delight children could instead cause them harm, including injuries to their teeth and gums.
Be selective, then, when giving toys to the special children in your life this holiday season. Here are a few tips to remember to help protect their teeth and gums from injury.
Avoid toys with small parts. Given infants' and toddlers' propensity to put objects in their mouth, try to avoid choosing toys with small parts. While the main concern with smaller toys is the risk for choking, small, hard objects in the mouth could also cause dental damage. The danger is especially acute if a child falls while a toy or similar object is in their mouth.
Watch out for hard, sharp-edged toys. Younger children especially like to bite and gnaw on things. It's prudent, then, to stay away from hard plastic toys or those with sharp points or edges—these could chip teeth or cut into the gums. Instead, look for toys made of more pliable plastic or fabric, and with rounder surfaces. When in doubt, look for labeling on packaging that indicates the appropriate ages for a particular toy.
Discard damaged toys. With your kids' toy boxes brimming over with new holiday treasures, it's a good time to do a safety inventory of their older toys. Besides those they've outgrown, look for toys that may have been damaged or broken. Although initially they may have been safe, toys in poor condition might pose many of the dangers to teeth and gums we've previously mentioned. Damaged toys should be either repaired or discarded.
Supervise their playtime. You might also want to keep a watchful eye out as your kids play with their new toys. While they do need their own time to be imaginative during play, children could put their toys to uses not intended for them, increasing the risk of injury. A bit of gentle supervision is a good idea to prevent unintended—and unwelcome—consequences.
The holidays are a magical time for all of us, but especially for children. Follow these holiday toy tips to prevent dental injuries that could ruin your family fun.
If you would like more information about protecting your child's dental health, please contact us or schedule a consultation.
By Drs. Jeff DiMariano & Shaina DiMariano
December 01, 2019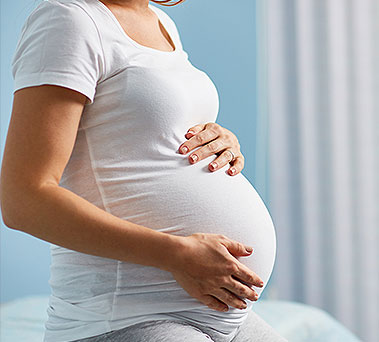 When a woman learns she's pregnant, her first thought is often to do everything possible to protect the new life inside her. That may mean making lifestyle changes like avoiding alcohol or quitting smoking.
Some women may also become concerned that their regular dental visits could pose a risk to their baby. But both the American Congress of Obstetricians and Gynecologists and the American Dental Association say it's safe for pregnant women to undergo dental exams and cleanings—in fact, they're particularly important during pregnancy.
That's because pregnant women are more susceptible to dental infections, particularly periodontal (gum) disease, because of hormonal changes during pregnancy. The most common, occurring in about 40% of expectant mothers, is a form of gum disease known as pregnancy gingivitis. Women usually encounter this infection that leaves the gums tender, swollen and easy to bleed between the second and eighth month of pregnancy.
Untreated, pregnancy gingivitis could potentially advance below the gum line and infect the roots. It could also have an unhealthy effect on the baby: some studies show women with severe gum disease are more prone to give birth to premature or underweight babies than women with healthy gums.
But it can be stopped effectively, especially if it's treated early. Regular dental checkups and cleanings (at least every six months or more frequently if your dentist recommends) can help an expectant mother stay ahead of a developing gum infection.
With that said, though, your dentist's approach to your care may change somewhat during pregnancy. While there's little concern over essential procedures like gum disease treatment or root canal therapy, elective restorations that are cosmetic in nature might best be postponed until after the baby's birth.
So, if you've just found out you're pregnant, let your dentist know so they can adjust your care depending on your condition and history. And don't be concerned about keeping up your regular dental visits—it's a great thing to do for both you and your baby.
If you would like more information on dental care during pregnancy, please contact us or schedule an appointment for a consultation. You can also learn more about this topic by reading the Dear Doctor magazine article "Dental Care During Pregnancy: Maintaining Good Oral Hygiene Is More Important Than Ever."