Posts for: July, 2019
By Drs. Jeff DiMariano & Shaina DiMariano
July 14, 2019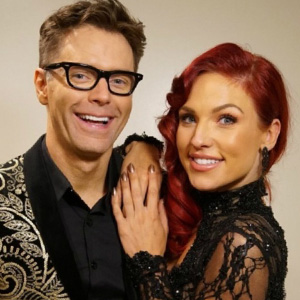 The long-running hit show Dancing with the Stars has had its share of memorable moments, including a wedding proposal, a wardrobe malfunction, and lots of sharp dance moves. But just recently, one DWTS contestant had the bad luck of taking an elbow to the mouth on two separate occasions—one of which resulted in some serious dental damage.
Nationally syndicated radio personality Bobby Bones received the accidental blows while practicing with his partner, professional dancer Sharna Burgess. "I got hit really hard," he said. "There was blood and a tooth. [My partner] was doing what she was supposed to do, and my face was not doing what it was supposed to do."
Accidents like this can happen at any time—especially when people take part in activities where there's a risk of dental trauma. Fortunately, dentists have many ways to treat oral injuries and restore damaged teeth. How do we do it?
It all depends on how much of the tooth is missing, whether the damage extends to the soft tissue in the tooth's pulp, and whether the tooth's roots are intact. If the roots are broken or seriously damaged, the tooth may need to be extracted (removed). It can then generally be replaced with a dental bridge or a state-of-the-art dental implant.
If the roots are healthy but the pulp is exposed, the tooth may become infected—a painful and potentially serious condition. A root canal is needed. In this procedure, the infected pulp tissue is removed and the "canals" (hollow spaces deep inside the tooth) are disinfected and sealed up. The tooth is then restored: A crown (cap) is generally used to replace the visible part above the gum line. A timely root canal procedure can often save a tooth that would otherwise be lost.
For moderate cracks and chips, dental veneers may be an option. Veneers are wafer-thin shells made of translucent material that go over the front surfaces of teeth. Custom-made from a model of your smile, veneers are securely cemented on to give you a restoration that looks natural and lasts for a long time.
It's often possible to fix minor chips with dental bonding—and this type of restoration can frequently be done in just one office visit. In this procedure, layers of tooth-colored resin are applied to fill in the parts of the tooth that are missing, and then hardened by a special light. While it may not be as long-lasting as some other restoration methods, bonding is a relatively simple and inexpensive technique that can produce good results.
If you would like more information about emergency dental treatment, please contact us or schedule an appointment for a consultation. You can learn more by reading the Dear Doctor articles "The Field-Side Guide to Dental Injuries" and "Knocked Out Tooth."
By Drs. Jeff DiMariano & Shaina DiMariano
July 04, 2019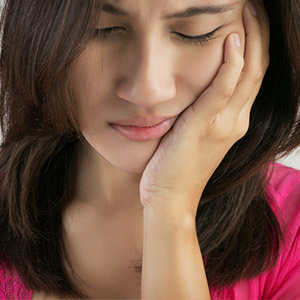 Each year doctors treat about 150,000 new cases of severe facial pain. If you're one of those people, you don't have to suffer—there are ways to gain relief from these painful episodes.
Those recurring episodes are known as trigeminal neuralgia (TN). As the name implies, the source of the pain are the trigeminal nerves, which originate in the brain stem and extend on either side of the face. Each is divided into three branches (hence the "tri" in trigeminal) that serve the upper, middle and lower parts of the face and jaw.
TN can involve one or more of these branches, resulting in mild to severe pain that can last for several seconds. Jaw movements like chewing or speaking can trigger an episode, as well as a light touch to the face.
There are various proposed causes for TN, including links with inflammatory disorders like multiple sclerosis, which damages the insulating sheathing around nerve cells. The most common cause, though, appears to be a blood vessel pressing against the nerve. The compression causes hypersensitivity in that area of the nerve so that it transmits pain at the slightest sensation.
Other conditions like jaw joint pain disorders (TMD) or a dental abscess can cause similar pain symptoms, so it's important to get an accurate diagnosis. If your doctor does identify your condition as TN, you may then need a comprehensive approach to treatment involving a team of care providers, including your dentist.
For the most part, TN can be managed, beginning with the most conservative approach to gain relief, often with medications to block the nerve's pain signals to the brain or decrease abnormal nerve firings. If that proves insufficient, though, more intensive treatments are available.
One possible treatment for an impinging blood vessel is a microsurgical procedure to expose the affected nerve and relocate the vessel. While this can be effective, the surgery does carry some risk of facial numbness or decreased hearing. If the risks are too high for conventional surgery, an alternative procedure uses a precise beam of high-dose radiation to relieve the pressure from the vessel.
The most important thing to know about TN, though, is that it is possible to control it and relieve future pain episodes. If you're experiencing these symptoms, see your dentist or doctor for an exam and accurate diagnosis.
If you would like more information on trigeminal neuralgia, please contact us or schedule an appointment for a consultation. You can also learn more about this topic by reading the Dear Doctor magazine article "Trigeminal Neuralgia: A Nerve Disorder that Causes Facial Pain."