Posts for: February, 2019
By Drs. Jeff DiMariano & Shaina DiMariano
February 14, 2019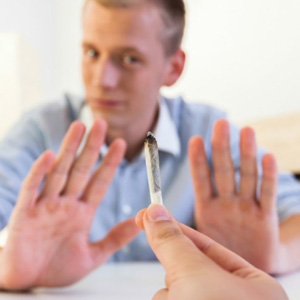 Proponents of legalized marijuana have won phenomenal gains over the last decade. Despite the federal government's continuing criminalization of the drug, several states including California, Colorado and Massachusetts, have voted to legalize its recreational use.
Most people are aware of the social and political controversies the marijuana legalization movement stirs. But there's another side to this roiling issue: the health effects of marijuana, particularly for your teeth and gums. What may be lost beneath the more exciting headlines about ballot initiatives is the growing evidence that habitual marijuana use may increase the risk and severity of periodontal (gum) disease.
Gum disease is a bacterial infection caused by dental plaque, a thin film of bacteria and food particles that accumulates on teeth. The spreading infection triggers inflammation, a normal bodily response to disease that's ordinarily beneficial. But if the inflammation becomes chronic it weakens the gums' attachment to the teeth. This can create voids or periodontal pockets of infection around the teeth. The disease can eventually damage the underlying bone, which could accelerate tooth loss.
Poor oral hygiene is the biggest factor for an increased risk of gum disease; thinner gum tissue (an inherited condition or related to poor tooth position) is another factor, as well as lifestyle habits like tobacco use or excessive alcohol consumption. Add marijuana to the list: there's now some evidence that its use increases the risk for more severe periodontal pockets if the disease occurs.
In a recent study, researchers with the Columbia University College of Dental Medicine reviewed statistics on the care for nearly 2,000 adult patients; a quarter of those in the study were frequent marijuana users. The marijuana users proportionately had deeper periodontal pocket occurrences than the rest of the patients in the study that didn't use the drug.
The study doesn't say that marijuana causes periodontal (gum) disease. But it does suggest that marijuana use might increase its severity. As with other substances and practices in our society, marijuana use comes with a caveat: it may be legal where you live, but it may not necessarily be good for your health.
If you would like more information on the effects of marijuana use on your oral health, please contact us or schedule an appointment for a consultation. You can also learn more about this topic by reading the Dear Doctor magazine article "As More States Legalize Marijuana, Link to Gum Disease is a Concern."
By Drs. Jeff DiMariano & Shaina DiMariano
February 04, 2019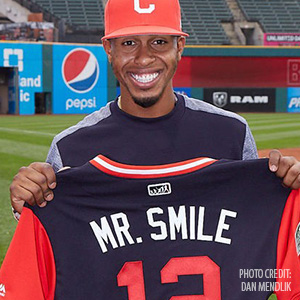 At the first-ever Players Weekend in August 2017, Major League Baseball players wore jerseys with their nicknames on the back. One player — Cleveland Indians shortstop, Francisco Lindor — picked the perfect moniker to express his cheerful, fun-loving nature: "Mr. Smile." And Lindor gave fans plenty to smile about when he belted a 2-run homer into the stands while wearing his new jersey!
Lindor has explained that he believes smiling is an important part of connecting with fans and teammates alike: "I've never been a fan of the guy that makes a great play and then acts like he's done it 10,000 times — smile, man! We've got to enjoy the game."
We think Lindor is right: Smiling is a great way to generate good will. And it feels great too… as long as you have a smile that's healthy, and that looks as good as you want it to. But what if you don't? Here are some things we can do at the dental office to help you enjoy smiling again:
Routine Professional Cleanings & Exams. This is a great place to start on the road toward a healthy, beautiful smile. Even if you are conscientious about brushing and flossing at home, you won't be able to remove all of the disease-causing dental plaque that can hide beneath the gum line, especially if it has hardened into tartar, but we can do it easily in the office. Then, after a thorough dental exam, we can identify any problems that may be affecting your ability to smile freely, such as tooth decay, gum disease, or cosmetic dental issues.
Cosmetic Dental Treatments. If your oral health is good but your smile is not as bright as you'd like it to be, we can discuss a number of cosmetic dental treatments that can help. These range from conservative procedures such as professional teeth whitening and bonding to more dramatic procedures like porcelain veneers or crowns.
Tooth Replacement. Many people hide their smiles because they are embarrassed by a gap from a missing tooth. That's a shame, because there are several excellent tooth-replacement options in a variety of price ranges. These include partial and full dentures, bridgework, and dental implants. So don't let a missing tooth stop you from being Mr. (or Ms.) Smile!
If you'd like more information about oral health or cosmetic dentistry, please contact us or schedule an appointment for a consultation. You can also learn more by reading the Dear Doctor magazine articles "Beautiful Smiles by Design" and "The Impact of a Smile Makeover."