Posts for: July, 2017
By Drs. Jeff DiMariano & Shaina DiMariano
July 20, 2017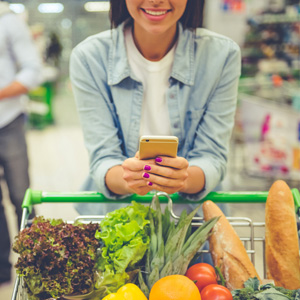 Although oral cancer isn't the most prevalent among metabolic diseases, it is one of the most deadly with only a 50% survival rate after five years. That's because it can be difficult to detect in its early stages when treatment is most effective.
That's why prevention to reduce your chances of oral cancer is so important. Many people know quitting tobacco products, including smokeless varieties, and moderating alcohol consumption are key to any prevention strategy. But there's one other factor you should also consider: your diet.
We've learned quite a bit in the last few decades about how certain foods we eat contribute to the cancer disease process. Cancer seems to originate when elements in the body or environment (known as carcinogens) damage DNA, our unique genetic code, on the cellular level. For example, a class of chemicals called nitrosamines is a known carcinogen: we often encounter it in the form of nitrites used to preserve meat (like bacon or ham) or as byproducts in beer, seafood or cheese.
Another form of carcinogen is the unstable molecules produced during normal cellular function called free radicals. But our bodies have a natural neutralizer for free radicals called antioxidants. We obtain these substances in our food in the form of vitamins and minerals. While you can also ingest these in the form of supplements, the best way to obtain them is through a diet rich in plant-based food, particularly fruits and vegetables.
So in addition to lifestyle changes like quitting tobacco or moderating alcohol consumption, make sure your diet is a healthy and nutritious one. Limit your intake of processed foods (especially meats) and increase your portions of fresh fruits, vegetables and dairy products.
And don't neglect practicing effective brushing and flossing each day, along with regular dental cleanings and checkups. All of these healthy practices will greatly decrease your chances for life-threatening oral cancer.
If you would like more information on preventing oral cancer, please contact us or schedule an appointment for a consultation. You can also learn more about this topic by reading the Dear Doctor magazine article "Diet and Prevention of Oral Cancer."
By Drs. Jeff DiMariano & Shaina DiMariano
July 05, 2017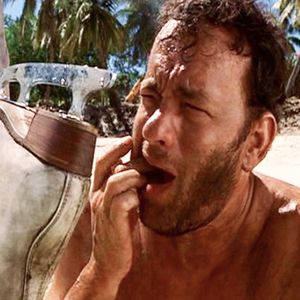 Did you see the move Cast Away starring Tom Hanks? If so, you probably remember the scene where Hanks, stranded on a remote island, knocks out his own abscessed tooth — with an ice skate, no less — to stop the pain. Recently, Dear Doctor TV interviewed Gary Archer, the dental technician who created that special effect and many others.
"They wanted to have an abscess above the tooth with all sorts of gunk and pus and stuff coming out of it," Archer explained. "I met with Tom and I took impressions [of his mouth] and we came up with this wonderful little piece. It just slipped over his own natural teeth." The actor could flick it out with his lower tooth when the time was right during the scene. It ended up looking so real that, as Archer said, "it was not for the easily squeamish!"
That's for sure. But neither is a real abscess, which is an infection that becomes sealed off beneath the gum line. An abscess may result from a trapped piece of food, uncontrolled periodontal (gum) disease, or even an infection deep inside a tooth that has spread to adjacent periodontal tissues. In any case, the condition can cause intense pain due to the pressure that builds up in the pus-filled sac. Prompt treatment is required to relieve the pain, keep the infection from spreading to other areas of the face (or even elsewhere in the body), and prevent tooth loss.
Treatment involves draining the abscess, which usually stops the pain immediately, and then controlling the infection and removing its cause. This may require antibiotics and any of several in-office dental procedures, including gum surgery, a root canal, or a tooth extraction. But if you do have a tooth that can't be saved, we promise we won't remove it with an ice skate!
The best way to prevent an abscess from forming in the first place is to practice conscientious oral hygiene. By brushing your teeth twice each day for two minutes, and flossing at least once a day, you will go a long way towards keeping harmful oral bacteria from thriving in your mouth.
If you have any questions about gum disease or abscesses, please contact us or schedule an appointment for a consultation. You can learn more by reading the Dear Doctor magazine articles "Periodontal (Gum) Abscesses" and "Confusing Tooth Pain."