Posts for: October, 2016
By Drs. Jeff DiMariano & Shaina DiMariano
October 21, 2016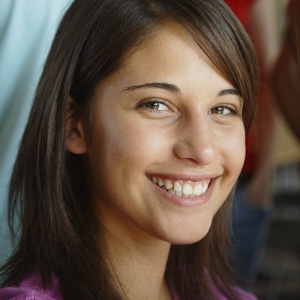 Losing a tooth affects not only your smile but your overall dental health too. A dental implant solves both issues: it replaces the whole tooth, including the root, to merge durability with a life-like appearance.
For teenagers with a missing tooth, however, an implant may not be a good idea, at least until they've physically matured. Although their permanent teeth have usually all come in by puberty, the jaws and facial structure continue to develop into early adulthood. An implant placed too early could appear misaligned when the jaw fully matures.
The best approach for teens is a temporary replacement until they're physically ready for an implant. There are two good options: a removable partial denture (RPD) or a fixed bonded bridge.
Common among adults, an RPD is also a viable replacement for a teenager's missing tooth. An RPD consists of a prosthetic (false) tooth set in a nylon or acrylic base that resembles gum tissue. Metal clips formed in the RPD fit over adjacent teeth to hold the appliance in place; this also makes it easy to remove for cleaning or sleep time. We typically recommend an acrylic base for teens because it's easier to adjust if the RPD's fit becomes loose.
To hold it in place, a traditional bridge uses crowns on either side of the replacement tooth to bond over the natural teeth next to the open socket. Because this requires permanently altering the support teeth, we recommend a bonded bridge that doesn't.
This modified bridge uses wing-like strips of dental material on the back of the false tooth that project outward. With the tooth in place, we bond the extending portions of these projections to the back of the adjacent teeth, which secures the false tooth in place.
Of the two options, the bonded bridge is more comfortable, buys the most time and looks the most natural. But it will cost more than an RPD. Bite issues, teeth grinding, overall gum health or your child's level of hygiene conscientiousness could also nix it as a viable option.
Either choice will effectively replace your child's missing tooth until it's time for a permanent restoration. We'll help you weigh all the factors to determine which one is best for your situation.
If you would like more information on restoration options for teens, please contact us or schedule an appointment for a consultation.
By Drs. Jeff DiMariano & Shaina DiMariano
October 06, 2016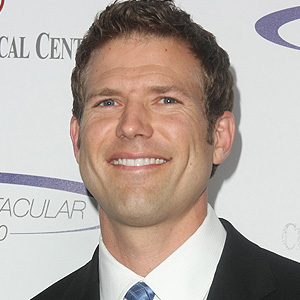 If we could go back in time, we all probably have a few things we wish we could change. Recently, Dr. Travis Stork, emergency room physician and host of the syndicated TV show The Doctors, shared one of his do-over dreams with Dear Doctor magazine: "If I [could have] gone back and told myself as a teenager what to do, I would have worn a mouthguard, not only to protect my teeth but also to help potentially reduce risk of concussion."
What prompted this wish? The fact that as a teenage basketball player, Stork received an elbow to the mouth that caused his two front teeth to be knocked out of place. The teeth were put back in position, but they soon became darker and began to hurt. Eventually, both were successfully restored with dental crowns. Still, it was a painful (and costly) injury — and one that could have been avoided.
You might not realize it, but when it comes to dental injuries, basketball ranks among the riskier sports. Yet it's far from the only one. In fact, according to the American Dental Association (ADA), there are some two dozen others — including baseball, hockey, surfing and bicycling — that carry a heightened risk of dental injury. Whenever you're playing those sports, the ADA recommends you wear a high-quality mouth guard.
Mouthguards have come a long way since they were introduced as protective equipment for boxers in the early 1900's. Today, three different types are widely available: stock "off-the-shelf" types that come in just a few sizes; mouth-formed "boil-and-bite" types that you adapt to the general contours of your mouth; and custom-made high-quality mouthguards that are made just for you at the dental office.
Of all three types, the dentist-made mouthguards are consistently found to be the most comfortable and best-fitting, and the ones that offer your teeth the greatest protection. What's more, recent studies suggest that custom-fabricated mouthguards can provide an additional defense against concussion — in fact, they are twice as effective as the other types. That's why you'll see more and more professional athletes (and plenty of amateurs as well) sporting custom-made mouthguards at games and practices.
"I would have saved myself a lot of dental heartache if I had worn a mouthguard," noted Dr. Stork. So take his advice: Wear a mouthguard whenever you play sports — unless you'd like to meet him (or one of his medical colleagues) in a professional capacity…
If you would like more information about mouthguards, please contact us or schedule an appointment for a consultation. You can read more in the Dear Doctor magazine article "Athletic Mouthguards."