Posts for: January, 2016
By Drs. Jeff DiMariano & Shaina DiMariano
January 16, 2016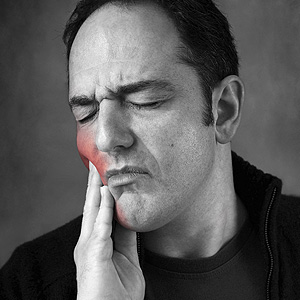 Have you noticed a clicking, popping, or grating sound when you open or close your jaw? As many as 36 million U.S. adults experience this phenomenon in one or both of the joints that connect the lower jaw (mandible) to the skull.
While the sounds may be disconcerting, there's generally no cause for concern in the absence of other symptoms. They're most likely caused by a harmless shift in the position of the disk inside each temporomandibular (jaw) joint, and it can diminish or disappear entirely over time. But, if you're also experiencing persistent discomfort, severe pain, or limited function in your jaw (which can include getting it "stuck" in an opened or closed position), then you may be suffering from a temporomandibular joint disorder — part of a complex set of conditions affecting one or both jaw joints, muscles and/or other surrounding tissues. (You may have heard the condition called TMJ, which is actually the abbreviation for the temporomandibular joint itself. Health care professionals prefer TMJD or TMD.)
Depending on the severity, TMD can interfere with your ability to speak, chew and even make facial expressions. The cause is unclear, but genes, gender, environment, stress and behavior are believed to play a role. It can also be symptomatic of a larger medical problem, such as fibromyalgia, which can produce pain all over the body.
Management Options for TMD
TMD traditionally was viewed as a bite problem (malocclusion) requiring mechanical correction — e.g., through orthodontic braces or surgery. But the current therapeutic model approaches TMD as an orthopedic problem (joint inflammation, muscle soreness, strained tendons and ligaments, and disk damage) and favors a sequence of conservative, reversible procedures — hot or cold compresses in the jaw area, soft foods, physical therapy/massage, medication, and/or a bite guard to decrease pressure on jaw joints from tooth clenching and grinding — prior to more aggressive, irreversible treatment alternatives.
If you would like more information about TMD, please contact us or schedule an appointment for a consultation. You can also learn more about the subject by reading the Dear Doctor magazine articles "Seeking Relief from TMD" and "Chronic Jaw Pain and Associated Conditions."
By Drs. Jeff DiMariano & Shaina DiMariano
January 08, 2016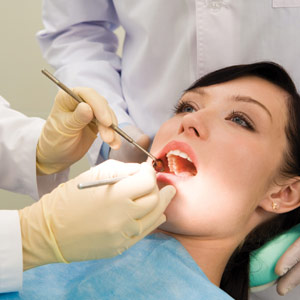 Surgical treatment for periodontal (gum) disease can go a long way toward restoring your mouth to good health; however, it does not change your susceptibility to the disease. That's why we recommend that you come in regularly for periodontal cleanings after your treatment. Here are some frequently asked questions about keeping your mouth healthy after gum disease treatment.
How often do I have to come in for periodontal cleanings?
There's no "one-size-fits-all" answer to that question: It really depends on your individual situation. For example, some individuals may have a more aggressive form of periodontal disease that requires more frequent periodontal maintenance (PM) treatments to maintain control. Others may have greater success controlling the buildup of disease-causing plaque with at-home oral hygiene measures, and therefore need PM less often. However, for people with a history of periodontal disease, getting PM treatments at a three-month interval may be a good starting point.
What happens at a periodontal maintenance appointment?
A thorough cleaning of the crown and root surfaces of the teeth, aimed at removing sticky plaque and hardened dental calculus (tartar), is a big part of PM treatments — but there's much more. You'll also receive a thorough clinical examination (including oral cancer screening), a review of your medical history, and x-rays or other diagnostic tests if needed. The status of any ongoing periodontal disease will be carefully monitored, as will your success at maintaining good oral hygiene. Decisions about further treatment will be based on the results of this examination.
What else can I do to keep gum disease at bay?
Keeping your oral hygiene in top-notch condition — which includes effective brushing and flossing every day — can go a long way toward controlling gum disease.  In addition, you can reduce risk factors by quitting tobacco use and eating a more balanced diet. And since inflammatory conditions like diabetes, arthritis and cardiovascular disease can make periodontal disease worse (and vice versa), keeping these conditions under control will greatly benefit both your oral health and your overall health.
If you have additional questions about maintaining oral health after gum disease treatment, contact us or schedule an appointment.